Plumbing Services
New Builds
We can work with your current builder or project manager to ensure your expectations and requirements are met. We can help design the right system for you, whether it is a small dwelling, large family home or commercial fit out.
Radiator central heating
Water filtration
Insinkerator installation
Solar hot water
Pipe installation
Hot water systems – either gas or hot water cylinder
Water pumps and water tanks
Solar Heart hot water systems
Image courtesy of Kelly Gammie - Ovalandco
Renovations
We can look at the existing plumbing system and advise you if it is suitable to be reused or connected into. We are happy to work alongside your other trades to help you reach your desired result whether it's a kitchen, laundry or bathroom renovation or a whole house renovation.
New pipework installations
Advice on new and approved systems and appliances
Certification and compliance
Hot and cold-water system repairs
Water tanks, retention and detention tanks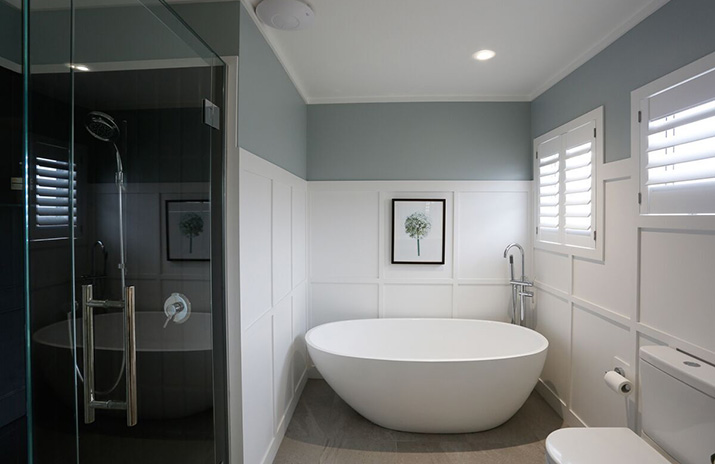 Image courtesy of Kelly Gammie - Ovalandco
Hot water systems
PGD Works can offer you a wide range of efficient hot water systems to suit your individual needs. Options include solar, electric, gas, wetback or heat pumps. There are many options out there which can often be confusing, but our experience can help guide you to the best system to suit your situation.
We also repair existing hot water systems and do 'low to mains pressure' upgrades.
Solar hotwater
Electric hotwater systems
Rinnai
Energy efficiency
Gas instantaneous hot water and califont
New installations or repairs
Wetback hot water